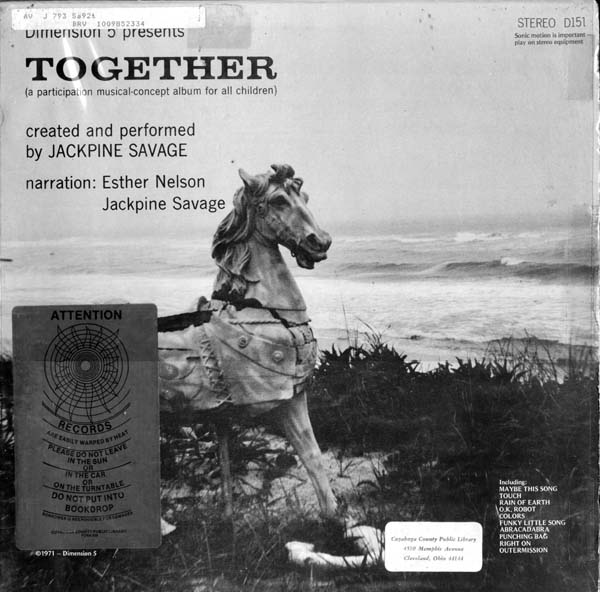 As you can tell from the stickers, this is a library copy. Kudos to them for holding
on to it this long even though nobody had checked it out since 1985. No thanks to
them for covering the LP with no less than 5 different stickers and an unremovable
plastic sleeve. And yes, I returned it.
I still have no idea why Bruce called himself "Jackpine Savage" on this record, but
trust me, it's him.
How about the back cover? (It's the next cover on the list.)
or go back to the main list of album covers?
This page updated Dec. 23, 1999 by lara7.